Web Content Not Found error on Azure Storage Account static website
Azure Storage accounts can host static websites by opening up a public endpoint to an Azure storage container ($web), so anything inside of $web will be accessible publicly.
This can be enabled easily by toggling the Static website to Enabled.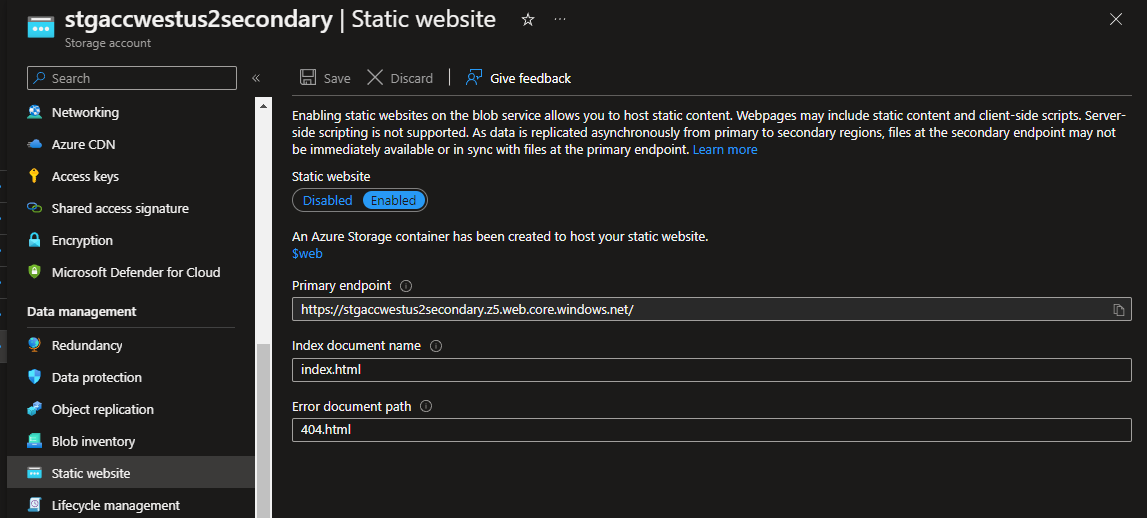 Once enabled, the Azure storage account will add a NEW endpoint - <storageaccname>.z*.web.core.windows.net.
Once you have enabled the static website functionality, a new container named: $web will be created; this is the root of your static website – and where your HTML or static website will go.
After you upload your website files to the $web folder.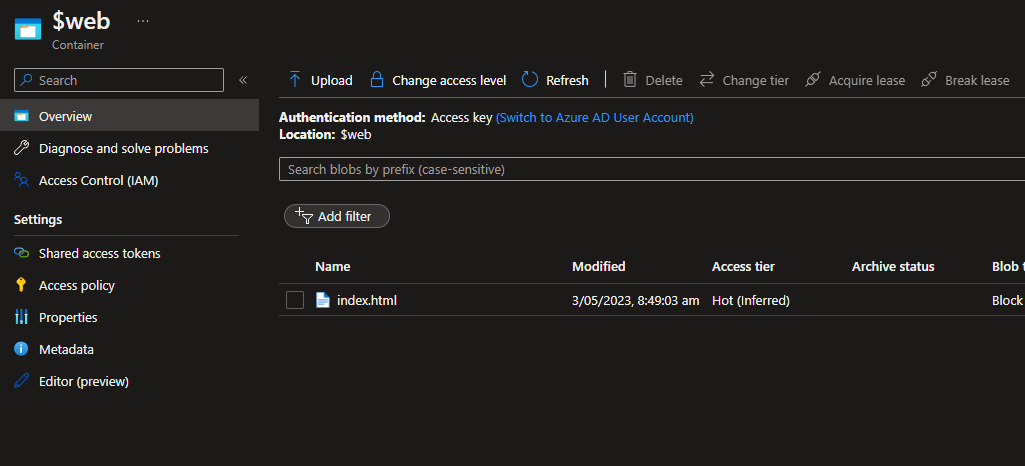 Add the index document name (i.e., index.html) and click Save.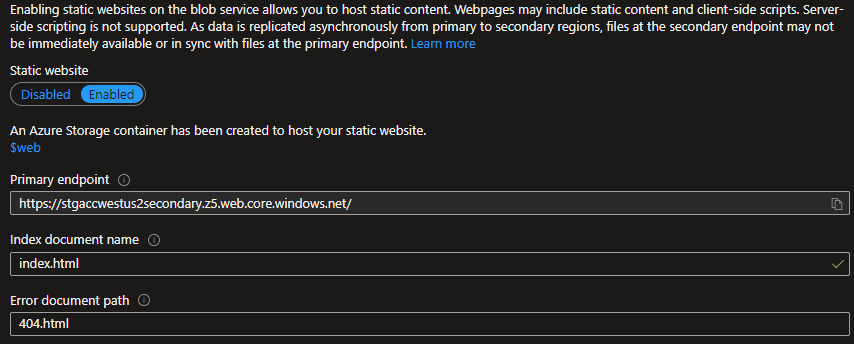 If done correctly, your website should now show your website.

If done incorrectly, you may get: The requested content does not exist.

If this occurs, make sure:
There is no whitespace in the index document name.

The Case matters, make sure if the filename is all lowercase in the container, then it's all lowercase in the Azure storage account static website configuration.
Define a 404 page (the page that gets loaded) when attempting to browse paths that don't match the index - make sure the site exists in a container and is added to the site storage account configuration, like the index document name.

If you don't have a 404 page, you can have index.html as both.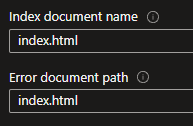 If you have a CDN (Content Delivery Network) in front of your Azure Storage account (Azure CDN, Cloudflare), you may need to adjust the access level of your Container from Private to: Blob (Anonymous). You shouldn't have to adjust this usually, as the Access level controls the container endpoint access – not the static website endpoint.