Export icons to SVG from the Microsoft Azure Portal using Amazing Icon Downloader
Have you ever wanted to export an icon from the Microsoft Azure Portal but found yourself having to screenshot the icon at a low definition to include in your documentation or presentations?
Well - using the Amazing Icon Downloader browser plugin, you can export a single or all icons on a specific page in high definition as an SVG (Scalable Vector Graphics) file.
Easily view all icons on a page, works with:

portal.azure.com
endpoint.microsoft.com
Search to filter down long lists of icons
Rename and download any single icon
Bulk download all icons as a .zip file
Works with either Chrome or Edge
The plugin is available on Chrome or Edge browser stores and is intuitive.
Once you install it, it is a matter of browsing the page you want and clicking the extension to export.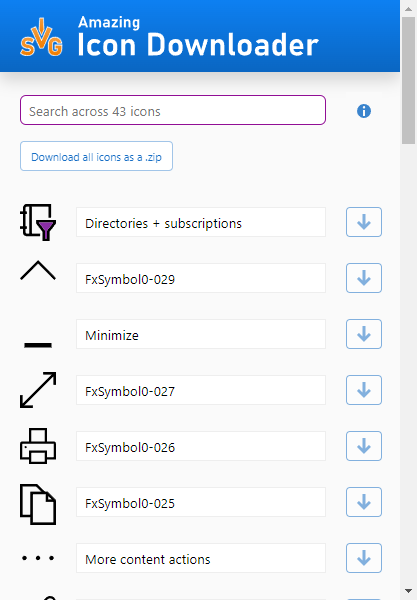 If you are after Visio stencils and other files, make sure you also check out David Summers Azure Stencil collection.
You may run into an issue where a new feature or icon is released, and the stencil collection hasn't been updated yet - which is where the Amazing Icon Downloader can come in handy.